Our Team
经验豐富豪華房地産尃家為您服務!
圑隊, 自2011 年至今, 成功销售豪華房地産總额超过3.6億美元
Our Team Over $360 Million Sold Since 2011
We Bring International and Domestic Buyers to Your Home
For luxury real estate market along the Southern Coast of Southern California, Clara Chen Luxury Group is the real estate team for your next move.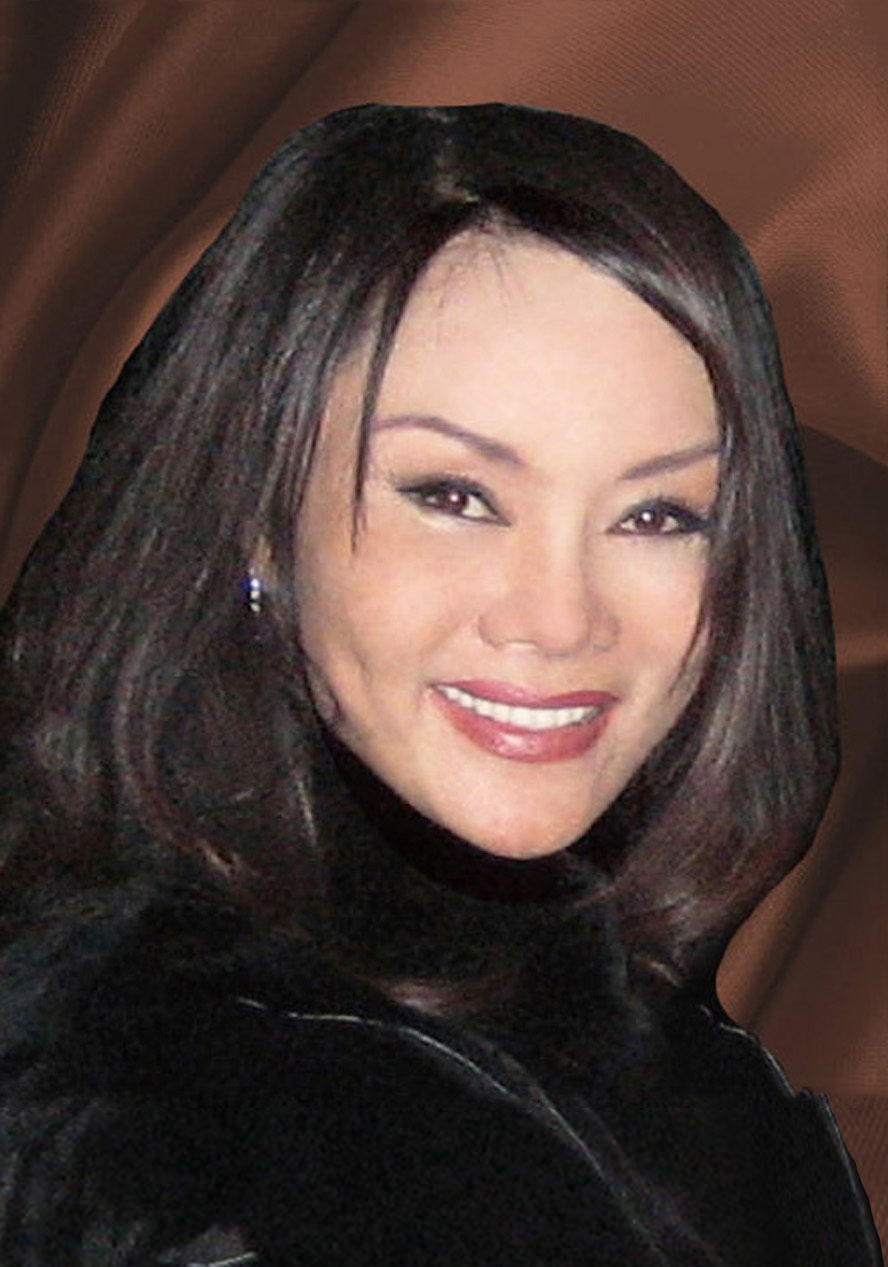 Clara Chen
Clara's multi-cultural experience makes her the preferred real estate agent for foreign buyers and business executives looking to purchase property in Southern California as well as local homeowners interested in widening their prospects when looking to sell.
In the luxury real estate market along the gold coast of southern California for the last many years, Clara Chen distinguishes herself by bringing a wealth of international marketing and business experience together with local market expertise in both residential and commercial properties.
A native of Hong Kong, Clara's fluency in English, Mandarin, Cantonese, and Taiwanese, professional demeanor, sincerity, trustworthiness, friendly nature, patience, exceptional negotiation skills, dedication to attentive client service, and local market knowledge have earned her countless repeat clients and referrals.
Since moving to Newport Beach, Clara has established a successful career focusing on high-end luxury properties in coastal Orange County. Clara is a member of the Board of Directors of the Orange County Chinese American Chamber of Commerce (OCCACC) and serves with several charities. Recipient of the 2016 World Outstanding Chinese Award.
If you are looking for expert investment advice, knowledge of the Southern California's luxury real estate market, and a courteous, attentive, bi-lingual realtor for purchasing and selling residential or commercial premier properties, Clara Chen is your preferred personal agent whose goal is to make your real estate dreams become a reality.
---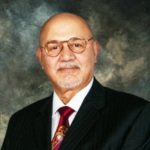 Jim Murtaza
MBA graduate from York University is one of Berkshire Hathaway Home Services California Properties esteemed sales associates. He has worked with several North American Banks in senior executive positions for over 30 years before becoming full time dedicated Realtor@ in 2006. Jim has worked as a Realtor in Canada and also associated with Dubai Real Estate Board. He is extremely passionate about helping clients buy or sell the right property for the right price. "As an investor I know what to look for a client in a deal. I have personally bought properties that my clients have passed on because they lacked turnkey visuals and that after a remodel/rehab could turn into cash cows." said Murtaza. "My main goal in life is to help YOU to get the best deal possible, either buying or selling in one of the biggest transactions of YOUR life."
ASSOCIATIONS:
National Association of Realtor@ (NAR)
California Association of Realtor@ (CAR)
Orange County Association of Realtor@ ( OCAR)
Toronto Real Estate Board (TRB)
Dubai Real Estate Board (DREB)
CALBRE 01706807
---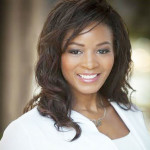 Keka Anderson
As a Realtor of Berkshire Hathaway HomeServices California Properties, part of Keka's success is making herself known to the community by working with prospective buyers in the market to purchase homes and sellers listing their properties for sale by profiling a marketing plan for success. Keka has been successful with connecting local prospects to exclusive coastal areas of Orange County as well as working with international buyers. She understands what is important to each of her clients and continues to build solid, successful relationships for many years to come. She is determined with each of her clients to exercise a fiduciary relationship to the utmost care, integrity, honesty, and loyalty in dealing with her clients best interest.
Prior to transitioning into real estate, Keka had worked in the banking industry for more than 10 years. She received her real estate licensed in 2007 and helped many distressed homeowners through the housing crises keep their homes or liquidate properties to prevent foreclosure. She successfully negotiated short sales and audited mortgage real estate accounts for banks and investors. Keka takes great pride in representing her clients' objectives throughout the real estate process from beginning to end. Her associations include Newport Beach Realtors of Association, California Association of Realtors, and National Association of Realtors.
---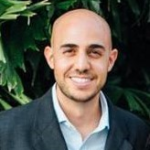 Omid Navran
Having lived throughout Southern California and calling Newport Coast home since 2006, Omid is extremely familiar with the local markets. He graduated with his Bachelor's Degree from the University of California Santa Barbara and his Master's Degree from the University of Southern California.
Omid has earned the Real Estate Negotiation Expert Certification from the Real Estate Business Institute which he still holds. While focusing primarily on residential real estate transactions, Omid is also engaged in commercial real estate investment as well.
Owning different businesses over the years has taught Omid the importance of customer care which is why he places a great emphasis on addressing each client's individual needs. As a result, Omid operates proactively from the outset to help ensure smooth transactions for his clients.
---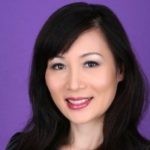 Rose Liu
Ms. Rose Liu is a Certified Public Accountant, she is also a licensed Realtor in California. Ms. Liu completed her B.A. degree in China before working with China Construction Bank, and later she graduated with Master Degree in the U.S. specializing in Accountancy and Taxations. Her extensive experiences included working with the world renowned accounting firm Pricewaterhouse Coopers. She has accumulated over 15 years of experiences in accounting, taxations, auditing executions and Corporate Controller/CFO in the US. Her experiences extended to various type of commercial activities and ventures such as private firm, LLC, partnership and corporation establishments, including business merge, acquisition and company IPO. As a licensed Realtor in California for 8 years, she also specializes in the residential and commercial property investments in the greater southern California areas, incorporating Orange County, Los Angeles County vicinities. For potential new immigrants and new investors, she is ready to offer a one-stop service and professional consultations in property investments, financial planning, tax preparations, and estate planning. 
 
劉红萍女士拥有国内金融本科学历, 曾就职于中国建设银行。 留学美国获得會計學及稅務學碩士学位, 曾多年供職于國際知名四大會計師事務所,在美国有超过15年以上的专业经历包括财务,税务和审计实践, 股份制公司财务总监及内部控制总监的实践。劉女士作为加州房执证地产经纪人, 有着8年住宅及商业地产买卖经验。她能从财务和税务的角度为您投资购买房地产提供专业性建议。在从事房地产行业帮助客户投资房地产的同时也帮助他们移民定居美国, 在美国创业发展, 提供一站式的高端移民, 财务, 税务, 投资, 及遗产规划等各项服务。 劉女士精通中﹑英雙語, 熟知中美文化差異 , 具有美国金融﹑財務﹑稅務及房地產專業知識。能为您 移民 投资落户美国提供全方位的专业服務。不僅協助您在美國取得物業產權 , 更願意成為您了解美國文化經濟及風土人情的橋樑。 
---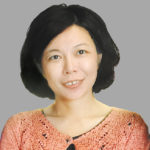 Peggy Lu / 陆烨
Ms. Peggy Lu holds a Ph.D. degree in Civil Engineering from Tongji University in Shanghai, China, renowned for its world-class civil engineering and construction design programs. Before moving to the U.S., Peggy was an associate professor in the College of Civil Engineering of Tongji University and had been engaged in building design and construction for over 20 years. She has been involved in the real estate business in Southern California ever since she emigrated from China. Because of her rich experiences in civil engineering and construction industry and professionalism, she has become an uniquely reliable and resourceful Realtor in commercial and residential estate in Southern California. Moreover, her deep understanding of and wide connections with real estate industry in China and thorough familiarity with the immigration process from China to the U.S. enable her to represent clients effectively in all phases of real estate investment in Southern California, and therefore bring prospective buyers.
陆烨女士在同济大学获得土木工程博士学位,原为同济大学土木工程学院副教授,在同济大学这一世界知名学府中从事了20余年的房屋设计和建造技术的教学和研究工作。移民美国后,很快投身地产行业。因其在地产和土木建造领域中深厚的背景与专业素养、杰出的工作能力,以及与大陆地产界的联络和对新移民需求的了解,使她成为南加地区商业和居住地产投资中值得信赖的地产经纪人和顾问。